Home

For more: www.facebook.com/rockbridgehistoricalsociety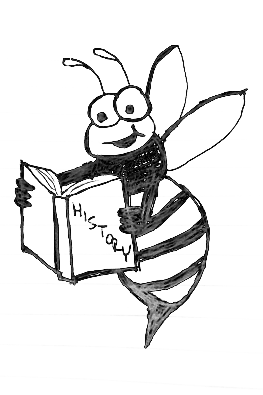 Free Student Registration is now Open!! 
2nd Annual Rockbridge History Bee
Saturday, February 10, 2018
Ramsey Center: Buena Vista, VA 
1st Prize $1500 cash
2nd Prize $750 cash
All 9th -12th graders are eligible.
Multiple Choice 'Quiz Bowl' questions, all drawn from Charles Bodie's book 
Remarkable Rockbridge,
 published by RHS. The book is available in school and public libraries or for purchase

To register for the Rockbridge History Bee, click on the following link to print out the registration form and mail to:
Rockbridge Historical Society
P.O. 1409
Lexington, VA 24450
Registration Deadline: January 19, 2018
The Rockbridge Historical Society extends its thanks to the many volunteers, members, and donors who help continue its 75+ year mission to "preserve and promote the history of the Rockbridge area." The funds and the educational efforts of so many help RHS continue to celebrate where we live!
_____________________________________________________________________
Annual Fund Drive
The Rockbridge Historical Society, one of the oldest and largest county societies in Virginia, has launched its Annual Fund drive. To review the appeal, click here.